WELCOME TO THE 

| | | |
| --- | --- | --- |
| " | You are protected, in short, by your ability to love! The only protection that can possibly work against the lure of power like Voldemort's! In spite of all the temptation you have endured, all the suffering, you remain pure of heart, just as pure as you were at the age of eleven, when you stared into a mirror that reflected your heart's desire, and it showed you only the way to thwart Lord Voldemort, and not immortality or riches. | " |
Harry Potter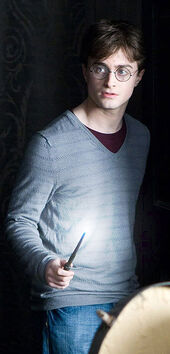 Harry James Potter (b. 31 July, 1980) was a half-blood wizard, the only child and son of James and Lily Potter (née Evans), and one of the most famous wizards of modern times.
In what proved to be a vain attempt to circumvent a prophecy, that stated a boy born at the end of July of 1980 could be able to defeat him, Lord Voldemort attempted to murder him when he was a year and three months old, shortly after murdering Harry's parents as they tried to protect him. This early, unsuccessful attempt to vanquish Harry led to Voldemort's first downfall and the end of the First Wizarding War.
One consequence of Lily's sacrificial protection is that her orphaned son had to be raised by her only remaining blood relative, Petunia Dursley, where he was neither welcomed nor nurtured, but would be protected from Lord Voldemort, at least until he was seventeen years old. As the only known survivor of the Killing Curse (up to that point) Harry was already famous before he arrived at Hogwarts School of Witchcraft and Wizardry.
Featured Media
News
Loading RSS data...
Blogs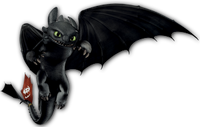 Children's Literature
Go to these sites for info or for help with your own wiki!
Alice's Adventures in Wonderland • Anne of Green Gables • The Chronicles of Narnia • Dear America • Goosebumps • The Green Ember • Harry Potter • How to Train Your Dragon • Jumanji • Keeper of the Lost Cities • Little House on the Prairie • The Magic School Bus • Miss Peregrine's Home for Peculiar Children • Oz • Peter Pan • The Polar Express • The Railway Series • Rainbow Magic • The School for Good and Evil • Tracy Beaker • The Unwanteds Series • Wings of Fire • Wonder
Want your community included? See how!